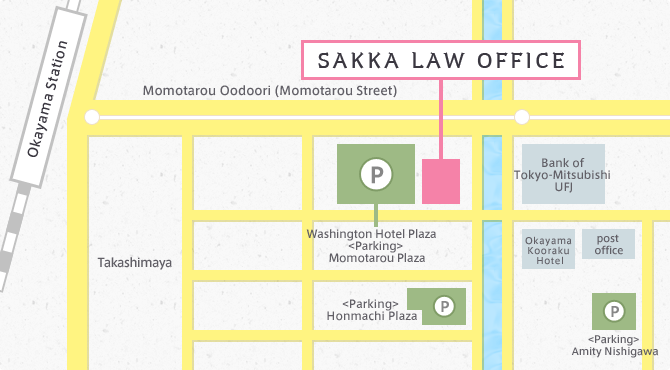 Mr. SAKKA (attorney at law, lawyer, OKAYAMA, JAPAN) can speak English. If you need any help, please let us know by telephone or e-mail.
SAKKA LAW OFFICE

〒700-0901
ITOPIA-OKAYAMAHONMACHI-BUILDING 6th floor, Honmachi 3-13, Kita-ku,
OKAYAMA-city, OKAYAMA-prefecture, JAPAN
TEL 086-206-2331
FAX 086-206-2332
You can send e-mail to our office from the page as below.